In Memory of All Our Fallen

Brothers and Sisters

Who Served in Vietnam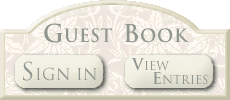 If you would like to honor someone whose name is on this wall, please add their names to my guest book.

"In the long history of the world, only a few generations have been granted the role of defending freedom in its hour of maximum danger...... I do not believe that any of us would exchange places with any other people or any other generation. The energy, the faith, the devotion which we bring to this endeavor will light our country and all who serve it--and the glow from that fire can truly light the world.

    And so, my fellow Americans: ask not what your country can do for you--ask what you can do for your country."

From the Inaugural Address of

President John F. Kennedy

Washington, D.C.

January 20, 1961

We honor here those who made the ultimate sacrifice in the service of

The United States of America.

Among them were our buddies, friends, loved ones, classmates and comrades. Pause for a moment and remember their names and how each of them affected our own lives.

By Jerry Calow

Click below to go to the Names of Honored Veterans


This page was last updated on: 20 July, 2007
form method=GET action="http://groups.yahoo.com/subscribe/choppers">